---

CBX Drag Racing


---
msproul@jove.rutgers.edu
---
Honda CBX Drag Racing
Fastest naturally aspirated CBX
9.58 seconds @135 mph - Atco Sept 7, 2002
(sponsors wanted)
(donation of used CBX parts also needed)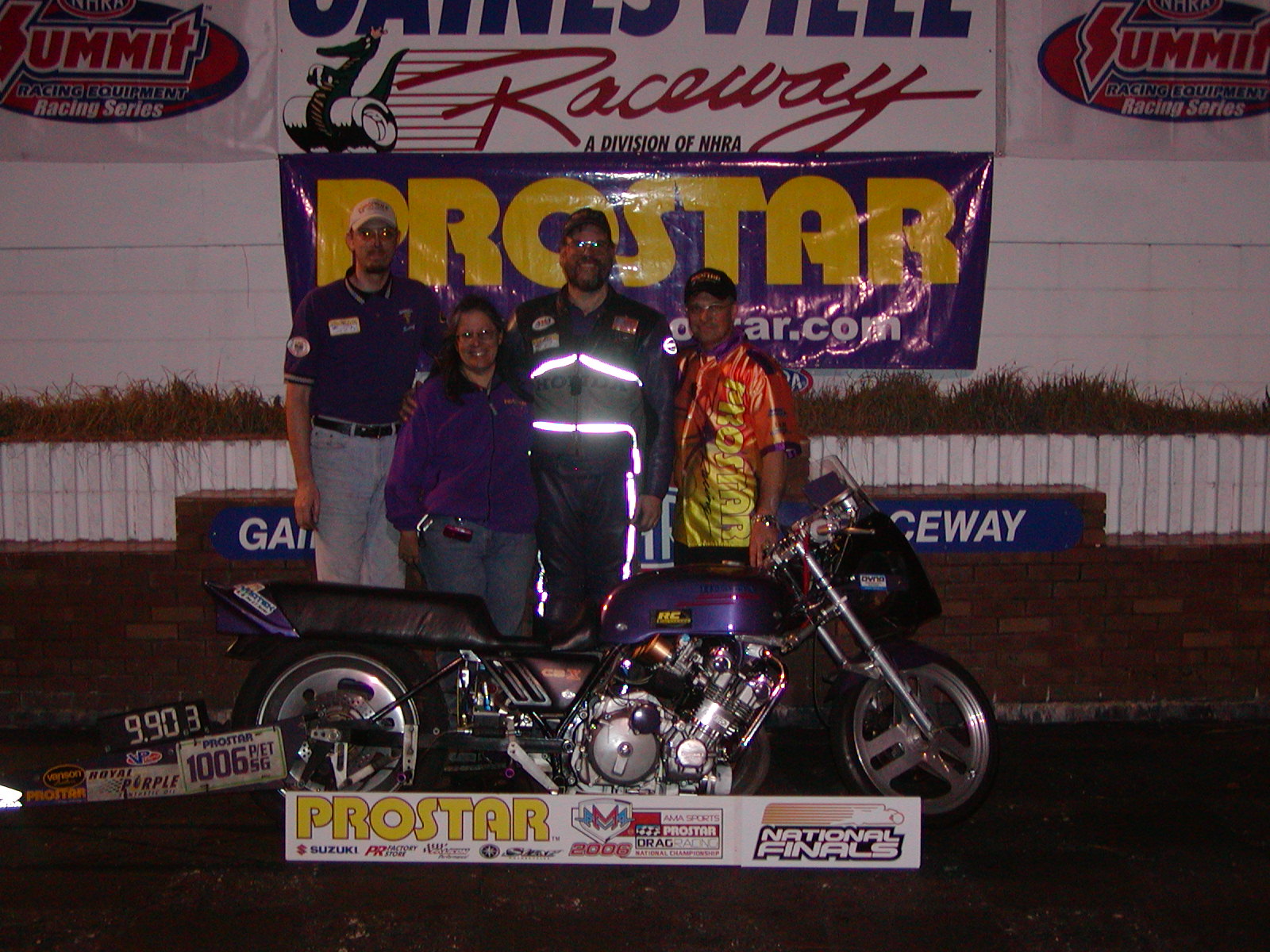 My First Final round
Runner up
Gainesville - Nov 2006

---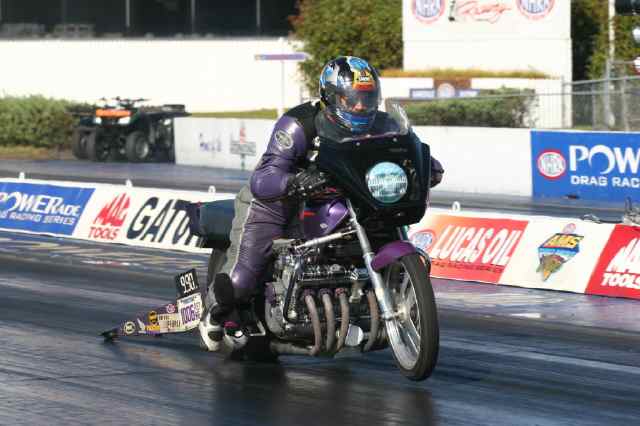 Photo by Matt Polito
SPONSORS

I use Royal Purple Oil in all of my bikes, both race and street and my tow vehichles. Go to
http://www.royalpurple.com Royal Purple web site
http://www.rpmoil.com for good deals on Royal Purple Oil and please be sure to mention cbxracing.

I have been using Royal Purple Oil long before they became a sponsor.

The International CBX owners Association (ICOA) is the worlds largest group of CBX owners. I am proud to be a long standing member. http://www.cbxclub.com

Autometer gauges http://www.autometer.com has a wide varitiy of gauges for all racing needs. I have always used Autometer gauges and have never had a problem.
---
Links
CBX Links

Race tracks

Racing products
Misc

Salvage yards
---